20 - Testimonials - Simple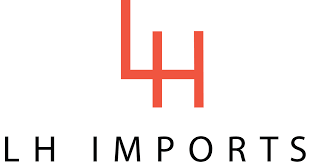 "SAP Business One is synonymous with growth and, above all, continuous growth. Nothing is impossible with this software; there is always a way to solve a problem, always a way to analyze data to learn more about our customers to provide better service."
OVERVIEW
THE COMPANY
---
Location: Vancouver, BC, Canada
Products and Services: Distribution of high-quality furniture and decor.
Employees: 25
OBJECTIVES
---
Acquire robust software to support strong and continuous growth
Have a complete view of the company's activities
Have access to reliable and centralized data
Increase the daily efficiency of all departments
WHY SAP?
---
Robust and reliable solution
Easy to generate detailed and comprehensive reports
Endless possibilities
Complete and integrated solution meeting the company's needs
BENEFITS
---
Transparency of data between departments

Tracking of inventory movements and precise location

Highlighting important information for data-driven decision-making

Reducing the risk of human error
WHY FORGESTIK ?
---
For the durability of business relationships

For the great customer support

For their understanding of the industry needs

For a partner type approach, based on knowledge exchange
08 - Content - Split image
DEVELOP NEW MARKETS AND SUPPORT GROWTH
LH Imports Ltd. is a distributor of high-end furniture and home decor products. Located in Vancouver, BC, the company has been in business for over 20 years and has 45 employees. They partner with furniture retailers, designers, promoters, hotels, and restaurants to create unique residential and commercial spaces. LH Imports prides itself on delivering stylish, quality furniture made from environmentally friendly materials.

The company is on a roll with several projects, such as opening a warehouse in Washington State, obtaining a licence to operate a bonded warehouse, leasing space at the prestigious High Point Market trade show in North Carolina, just to name a few. With an annual growth rate of 30%, LH Imports is a successful company, firmly positioned in the market.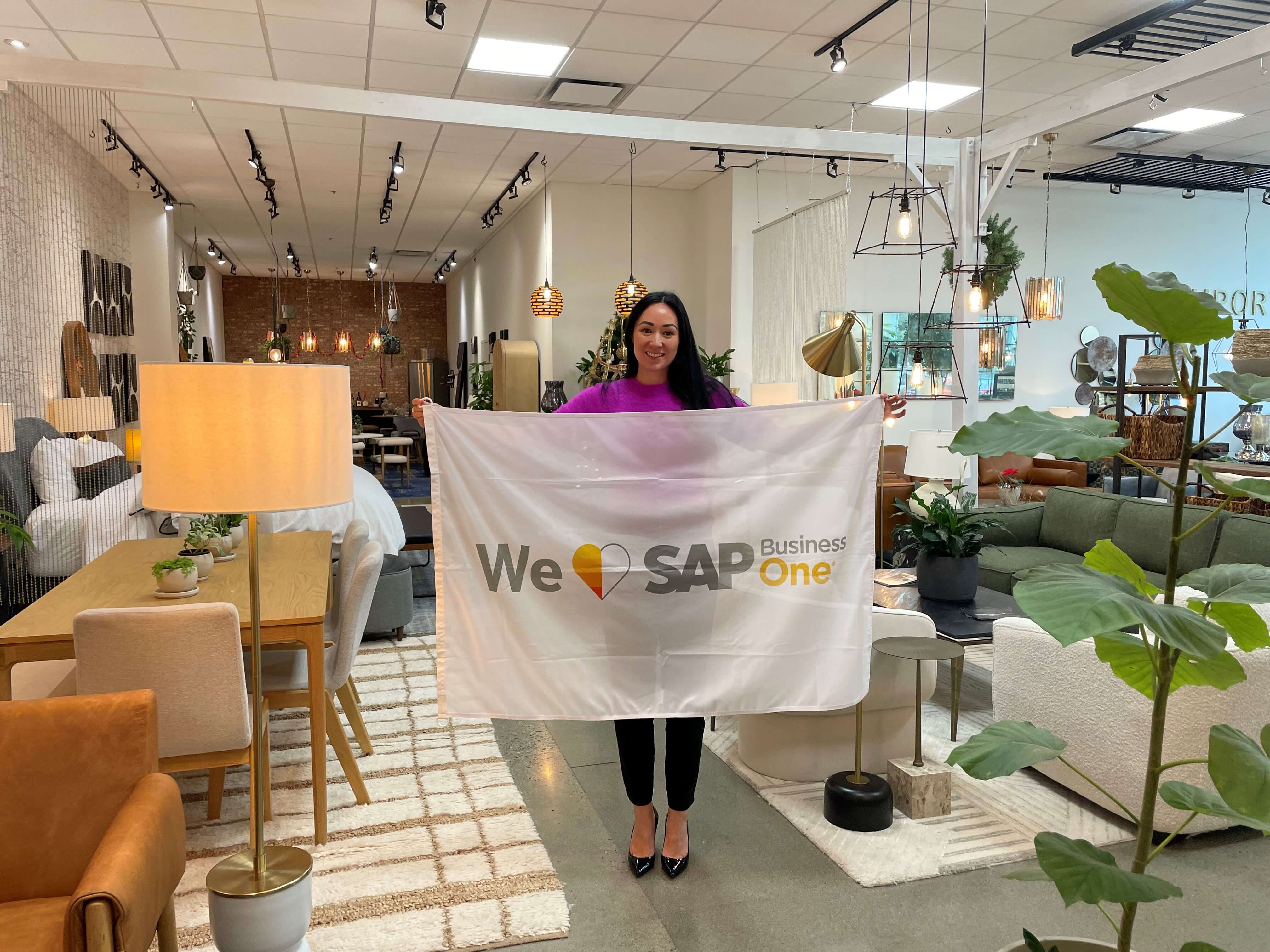 SAP BUSINESS ONE: INTERNAL PROCESSES AND BEST PRACTICES TO GAIN A SOLID REPUTATION
The company owes much of its success to SAP Business One. When the company had only seven employees, LH Imports decided early on that it needed a robust ERP system that could support them as they grew. In choosing SAP Business One, the company saw it as a solid foundation to implement internal processes and best practices in every department.
"SAP Business One provided us with a structure and allowed us to implement processes based on best practices. We were ready to put in the necessary resources and efforts required from the start to have a reliable and robust system. It was well worth it. We were able to standardize our processes in every department; it helped us become even more professional, which helped us gain a solid reputation quickly," recalls Jade Merriman, Vice President of LH Imports.
Now, they are able to make data-based business decisions with centralized data. This is extremely valuable, mentions Mrs Merriman.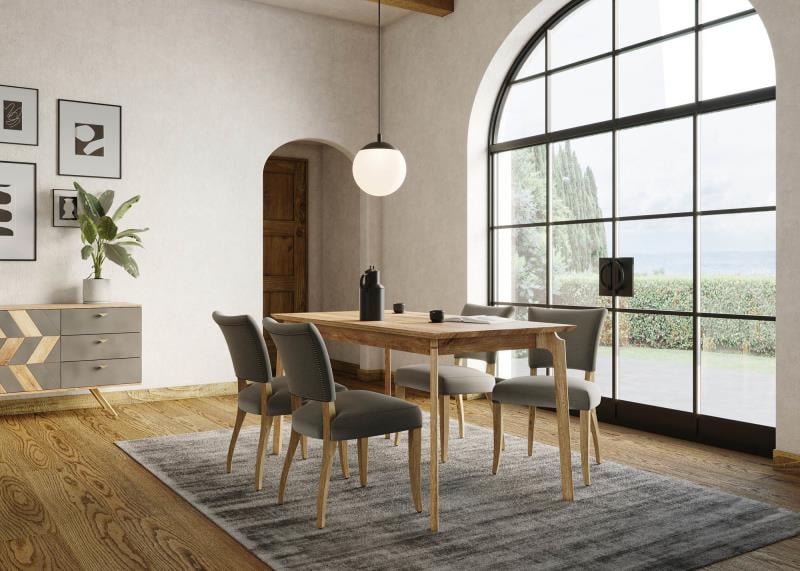 CENTRALIZED, EASY-ACCESS AND ACCURATE DATA
Using the software since 2014, Jade Merriman can attest to the many benefits the solution brings. "Anything is possible with queries! Creating any report for any department to increase daily efficiency has been the best tool we have had on hand. It has allowed us to develop the sales department, and especially our e-commerce activities."
For LH Imports, logistics-related functions in SAP Business One stand out. "Previously, it was difficult to know the location or our containers or how many pieces of furniture we could store per container. Now, we know where our stock is located, which customer is buying and how many pieces. We know exactly how many items we need to order and when: the system does the calculation for us. We are able to plan and forecast, saving us a lot of money," says Mrs. Merriman.
The businesswoman is full of praise for SAP Business One. "For me, SAP Business One is synonymous with growth and, above all, continuous growth. Nothing is impossible with this software; there is always a way to solve a problem, always a way to analyze data to learn more about our customers to provide better service. We never question the limitations of the software - we know that what we need to achieve is always possible," adds Mrs. Merriman.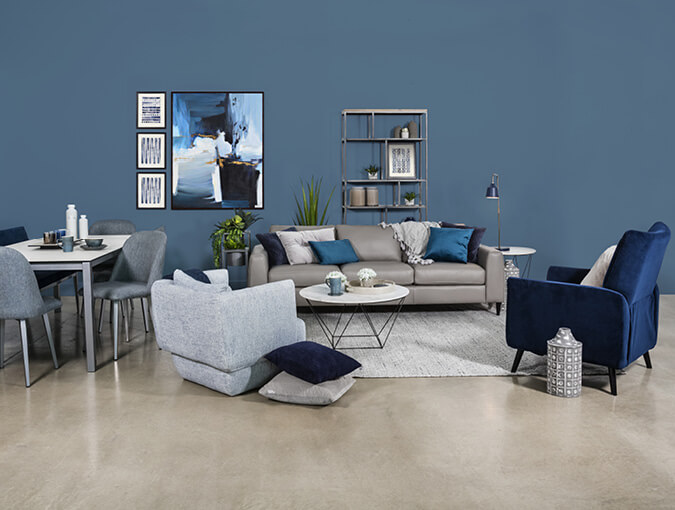 FORGESTIK: A LONG-TERM ALLY AND A TRUE GROWTH PARTNER
"From our very first meeting with Forgestik, I was impressed by their ability to immediately understand our industry with its specific needs and challenges. They presented us with a complete business solution that we could clearly see ourselves working with over the long term. Even today, seven years later, the software still grows with us, and we have never felt the wish to change," says Mrs. Merriman.
Throughout the years, LH Imports' relationship with Forgestik has evolved: "In the early days, we received help from senior consultant Mike Taylor to implement the solution, as well as training on how to use the software. Later, my business partner and I trained the rest of the employees. Now, we contact Forgestik to get advice on the best approach to take regarding a problem. They teach us how to solve our problems so we can do it internally. I really appreciate this knowledge transfer approach and the quick response from Forgestik's support," describes Jade Merriman.
The collaboration between LH Imports and Forgestik is not about to fade away. Soon, LH Imports plans to implement picklists available on scanners, almost completely banning the use of paper in its warehouses. One more step towards digitalizing the company and increasing efficiency!