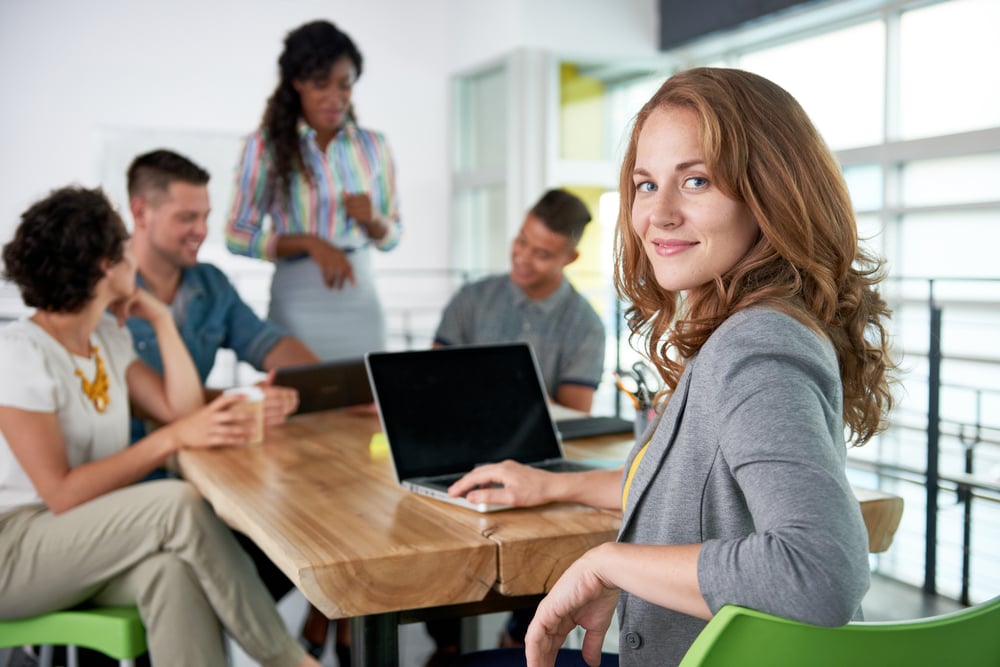 At Forgestik, we reduce the operational complexity associated with growth to help SMEs reach their aims and ambitions. We are proud to be the top-notch SAP Business One partner that supports companies at every stage of their expansion plans.
Our team is ready to take on whatever your business needs!
For the past 30+ years, Forgestik has been helping small and medium-sized businesses streamline their key operational processes to maximize efficiency and profitability.
As one of SAP Business One's most trusted partners, we are dedicated to bringing our clients' businesses to the next level. Our approach is comprehensive; we act as an invaluable extension of your team throughout the entire process, striving to improve your business in its entirety.
Our expertise in many different industries, including distribution, food services, agriculture, and manufacturing across North America, has allowed us to develop a highly successful methodology for quickly and effectively achieving goals that matter most to SMEs.
08 - Content - Split image
OUR VALUES
Everyone who joins the Forgestik family shares values that make our company shine.
Collaboration
We are passionate individuals who take great pride in our work and our commitment to our clients. As a team, we are willing to go above and beyond for each other, find solutions together, and face any challenge head-on with diligence so that all of those associated can reach their desired success. It is because of this strong bond between us that allows us to serve you better as well!
Listening
At Forgestik, we take a genuine interest in understanding the needs of our customers. Our curious nature drives us to examine how each project will influence the overall operations of every company that partners with us. We remain dedicated to finding only top-of-the-line solutions for even the most difficult challenges presented by our clients.
Trust
At Forgestik, we aren't just working to meet our customers' expectations; we are striving for excellence. Doing business with us means gaining an ally who is invested in the success of your project and functions as a part of your team.
Expertise
With over 30 years of experience and an incredible team of 60 professionals, Forgestik is renowned for its work as an SAP partner. In the past two decades, our company has become a master in providing expert solutions with SAP Business One to industries like distribution, food and beverage, agriculture, and more. We have gained unparalleled knowledge and know-how in these sectors, which continues to benefit our customers.
Flexibility
Our talented employees are ready to offer you advice, solutions, custom development, project management support, and training. Even if you already have an in-house IT department, we can help enhance your current operations.
21 - Testimonials - Slider
WHAT OUR CUSTOMERS ARE SAYING ABOUT US
"The Forgestik team had a good understanding of our production processes and already had a lot of experience in the food industry. We felt confident with them and above all, they allowed us to see the future with much more optimism."
Director of Operations
Industrie Gastronomique Cascajares
"Forgestik is a partner that translates technical knowledge into practical aspects, thus transforming our daily work. They succeeded in automating and simplifying our work, reducing human errors and making everyone's work much more pleasant."
Controller and Operations Manager
Creative at Home
"I am grateful that the advisory team took the time to explain to us how to do things in self-service mode, but also to create our own complex queries."
Controller
Dura-Lite Heat Transfer Products Ltd
"From our very first meeting with Forgestik, I was impressed by their ability to immediately understand our industry with its specific needs and challenges. They presented us with a complete business solution that we could clearly see ourselves working with over the long term."
Vice President
LH Imports Ltd
"I particularly appreciated the positive attitude, the joviality and the flexibility of the team. It's really nice to work with people with whom we feel a good chemistry, who see things from the same angle as us, while managing the project in a professional way. There were no unforeseen surprises! I always felt in good hands."
Co-Owner
Marcel Morissette Inc.
"The implementation and after-sales service team is outstanding! We have been working together for over a year now and I can attest to the efficiency of their customer service. We have won a partner who really cares about our growth!"
Vice President of Business Operations
Tricots Maxime