WE ARE HERE TO SUPPORT YOU EVERY STEP OF THE WAY
Whether it is for a minor problem, to solve a technical problem in your SAP system, we will be happy to deploy all the necessary means to solve the problem you are facing.
content_dnd_area-module-4
4
OUR SERVICES
REQUEST FOR TECHNICAL SUPPORT
How to log a ticket to Forgestik customer support - the right way and the most effective way to do it. View our recorded webinar on this topic.
Our Technical Support Center hours of operation are Monday through Friday, 8:30 a.m. to 5:30 p.m. EST.

For emergencies or work required outside normal business hours, an additional fee will be charged.

How to reach us:

By phone: 1-866-727-2146
By email: support@forgestik.com
SOFTWARE MAINTENANCE PROGRAM
The ServicePLUS program is offered to all Forgestik customers who annually renew their software maintenance with SAP and related software vendors.
View our detailed maintenance plan
In addition to having access to software upgrades, customers benefit from a bank of free hours for the technical support services offered by Forgestik. Please note that :
If solving the problem requires the intervention of a project manager or a consultant, technical support may be billable at the hourly rate set for the work required;
Technical support does not cover the training and services of a project manager or consultant;
To benefit from this free service, the customer must have paid all his invoices dating back more than 45 days.
Customers on a software maintenance plan have access to Coffee Break training webinars, scheduled each month. In those webinars, our team offers tips and tricks on various topics to maximise or simplify your usage of SAP Business One. You can view all recorded Coffee Break webinars on our YouTube channel.
TRAINING PROGRAM
Forgestik has developed a training program so that learning how to use the SAP Business One application is made simple and as complete as possible. To achieve this, consultants use a funnel approach. They start by using general concepts and finish with in-depth notions on SAP Business One.
When you start using your SAP Business One system, the consultant will introduce you to the interface, the different functionalities, the concept of master files, the particularities of the software and its overall handling.
The second module is dedicated to exploring business practices related to accounting in SAP Business One.
Thereafter, they will cover the most important notions concerning operations management, the sales cycle, customer relations, production, replenishment and inventory management.
Finally, the training ends with an introduction to the mobile application and Crystal Reports.
Each training module has a duration of approximately 8 hours and includes a summary part, in which the consultant provides practical exercises to ensure that you master the content presented.
OTHER USEFUL TOOLS
SAP CUSTOMER PORTAL

During the implementation process, you will need to assign to a user an access to the SAP Customer Portal. It contains all e-learning videos and reference materials for SAP Business One. If you have not received an account number to log in or if you want additional accesses, contact us by filling out the form on this page.

SAP BUSINESS ONE FORUM
The SAP Business One Forum is a great way to seek answers to your questions. Used by customers, consultants and SAP product experts alike, the forum can provide you with all the information you need with a simple search. It contains an important bank of knowledge and it is constantly fed. Also, with your customer login, you are able to ask questions to other forum users.
content_dnd_area-module-5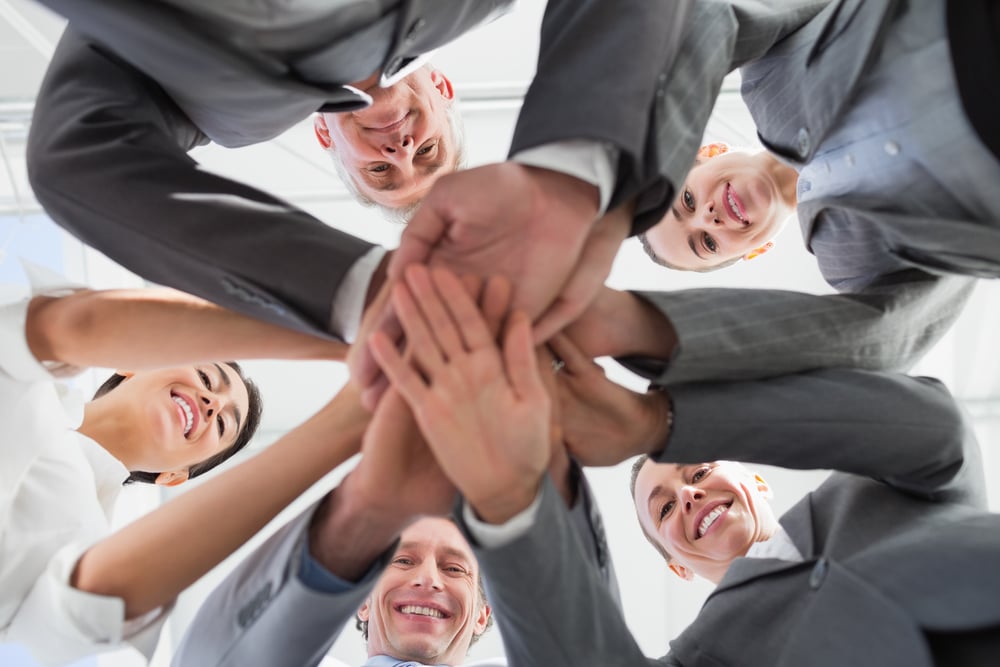 CHOOSING A TRUSTED PARTNER
TRUE SUPPORT AND GUIDANCE
Forgestik has enabled many small and medium-sized businesses to modernize and digitize their processes. Our consultants and experts support clients in the evolution of new technologies and help them compete in the business market, integrating the changes with their employees.
A SOUGHT EXPERTISE
We have former business leaders and CTOs on our leadership team who know the challenges our customers face. Technological evolution requires planning and transformation of business processes. Our team of experts helps implement these business strategies within your company.
THE GUARANTEE OF A PROMISING FUTURE
Reaching the next level of growth is often a daunting challenge and can seem insurmountable when it involves integrating new technologies. Modern business strategies must absolutely evaluate and eventually include new technologies in their business processes. Your knowledge of technology trends is not very deep? Let us guarantee you a promising future by providing you with strategic options to establish technological business intelligence within your industry.
Do you need more information?
DISCUSS WITH ONE OF OUR SPECIALISTS
Do you have specific needs or requirements? Contact us and let's discuss what options are available to you.